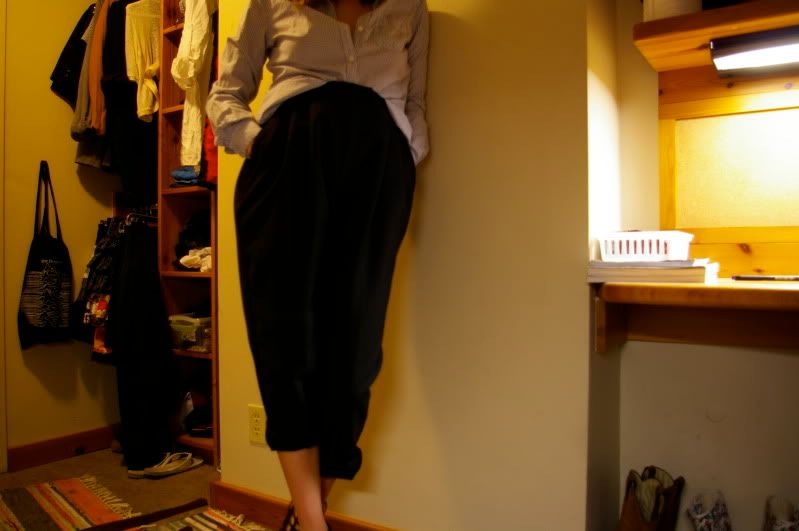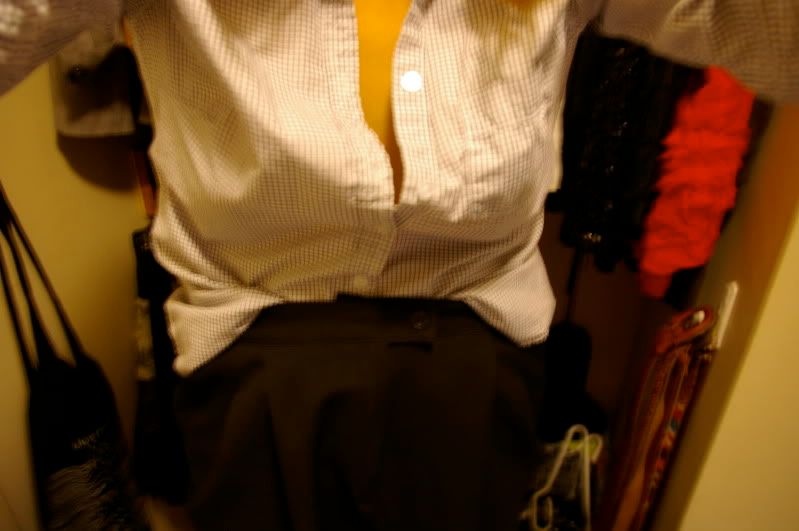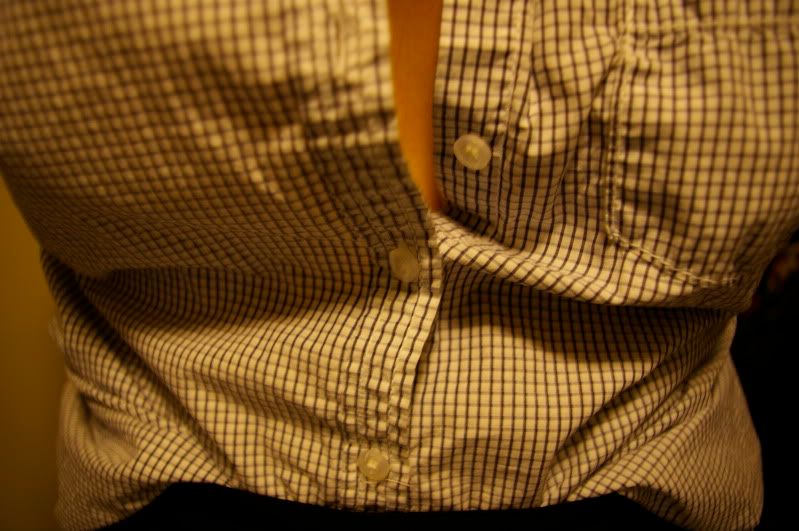 These shoes! I've admired the YSL Spring 09 cage boots ever since they hit the runway, and when I saw these subtle border-line replication I almost bought them without trying them on. They're oddly comfortable too for being in the 20 dollar price range, too. Proud with my purchase.
Ever since I subscribed to The Sartorialist's blog, I've felt very simplistic, which completely contrasts what my mind is usually aesthetically focused upon. Any way I caught up on some of the runway shows last night after a day of classes and I have a feeling near future outfits will not be simple. At all. I think Viktor and Rolf, CdG, and of course Mr. McQueen (God's maiden name) contributed to this largely. Here's
a video I found on Vimeo
of the show. Some would say crappy quality, but personally I find audience member perspectives via video to be just as great as the professional eight-point-of-view videos. Makes you feel like you're witnessing it in the flesh.
I love that the title had reference to Plato's account of Atlantis; it just proves to show that the inspiration of collections can inevitably link back to aspects of conceptual art. The opening sequence made it feel more like an installation in an art gallery than the beginning of a fashion show. It foreshadowed the entire collection, which, in a personal interpretation, is seen as a delusional futuristic account of the mystery and consistent denouncement of the existence of Atlantis. The woman slowly morphing into a disturbing tentacled sea creature implied a semi-eccentric sexual violence was to be integrated into the clothes as well, which can not be denied once the models begin slowly trotting and we get a full view of the clothes. Yes, I said slowly trot. I think everyone who has seen the collection here knows why I'm referring to it as that as opposed to walking. Not only because the shoes were huge and armadillo-like and probably impossible to walk in, but because they were BEYOND EPIC. Srsly, the next time I wear shoes as epic as the ones in this show I'm going to slowly trot just because I'd believe it's the only way to walk in them. Beyond amazing I tell you. Overall, the show was disturbing yet endearing. Honestly, I feel like I'm not doing this show any justice with my praise, because it deserves so much more than that. You just have to see the video and pictures for yourself and try to comprehend the brilliance of all that is McQueen.
Blouse, American Eagle. Men dress pants, thrifted. Shoes, Forever 21. Headband, random fabric.