After weeks of working and having basically no time to go out and get dressed! up! I finally was given the opportunity for my town's heritage day (which is, incidentally, today, therefore I'm wearing this outfit as I type). I decided to play it safe because of the weather (which is so humid it's on the verge of thundershowers) and wear my tutu with as many layers I could have possibly integrated without melting like witches in Oz. Clearly I didn't get very far!
Moving on - I really do hope to update this here blog more often than I have in the past month. I don't know if I will fully comply to this self-proclaimed affirmation until about July 1st though. Which is also known as the day I move from here and into my TORONTO HOUSE. I don't even want to think about it right now however, for then I will be reminded of the two and half weeks of waiting I must suffer through until that wonderful day. UGH I CAN NOT WAIT.
Back to heritage festivities now.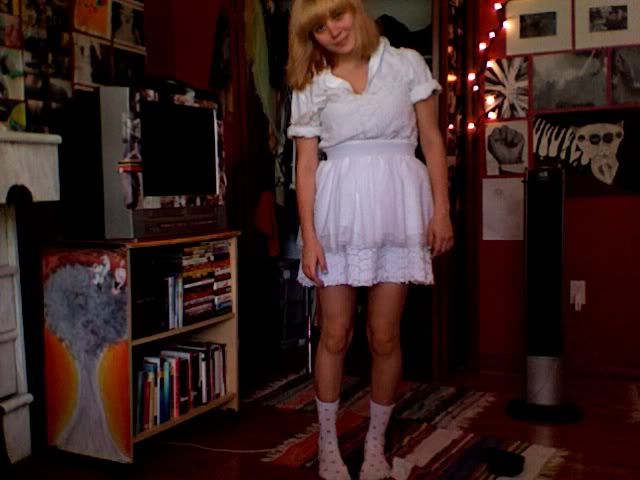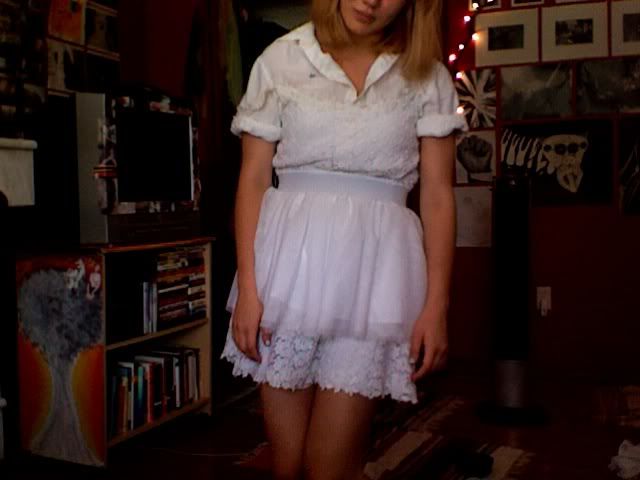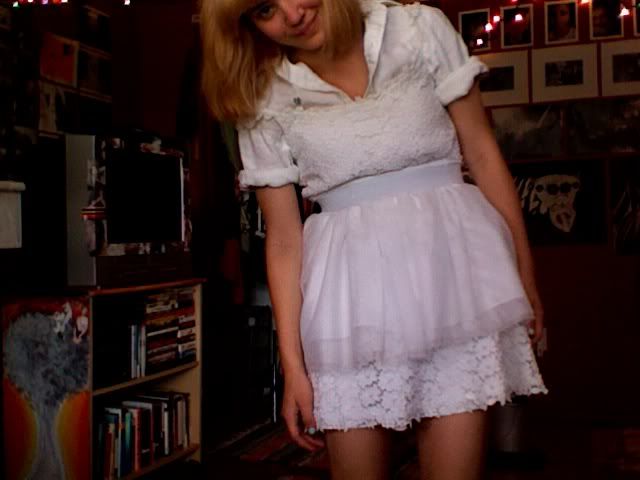 All thrifted with the exception of the tutu and socks, both from H&M.
WAIT ONE MORE THING. See this? I'm dying my hair this colour in a few weeks. (Then back to pink possibly? We'll see). I doubt you even know what colour her hair is because you're so hypnotized by the beautiful thing on her back; Miu Miu AND Comme des Garcons. This is literally a masterpiece.
Anywho. Later days.