It's difficult to begin articulating the fascinating aesthetic that is Vanessa Reid's styling work. I was first affected by Reid as I voraciously consumed my Autumn/Winter 2010 issue of POP - she was behind the resplendent outfits in nearly every editorial. There is a meticulous tendency to Reid's work - she considers each individual detail with utmost concern. And there are so many details. She has a maximalist tendency which is extremely difficult to perfect, yet she appears to do it with such ease. The various colours and textiles blend together to seemingly create one entire whole - as if the multitude of layers have been previously sewn together. Reid also integrates feminine and masculine pieces to create an outfit, regardless of the gender. In Cairo.Return, an editorial from the latest issue of POP, she styles entire outfits from the women's fall collections on a series of men, creating an epic (the Ulysses of editorials, imo). Mismatching the gender and body form that conventionally dons these outfits, Reid proves herself to be a reformist of sorts. It's difficult to think of another stylist like Vanessa Reid with such an established, inventive, and overall incredible stylistic aesthetic.
Kenzo's Spring 2011 40th Anniversary Retrospective. She teamed up with Antonio Marras to style this. Overwhelming abundant layering that includes a variety of different textiles and shades and is successful drives me absolutely bonkers. There aren't enough flattering terms in the English language to describe the genius of this.
"moscow. protection" from POP F/W 10. Shoutout to photographer Hellen Van Meene for using natural light in such an advantageous way. Really suggest getting a tangible copy of the magazine to see the photographs in full, the way it was intended.
"This is Pop" Editorial from the F/W 10 issue of POP. The Comme toe shoes, neon hair seemingly fading into white, and mermaid vibes. You could never go wrong with that kind of combination.
"C.R.E.A.M." in POP S/S 10. Tenenbaum family inspired editorial. The sun print on that pant suit and floral print over the crotch. Best.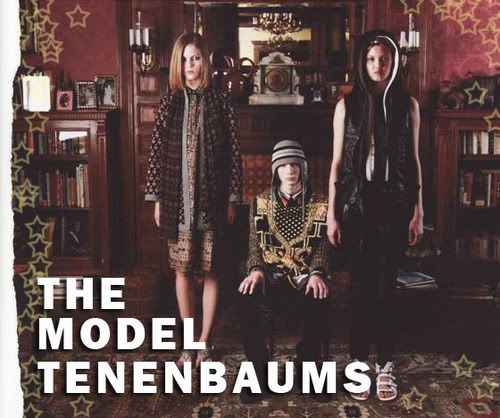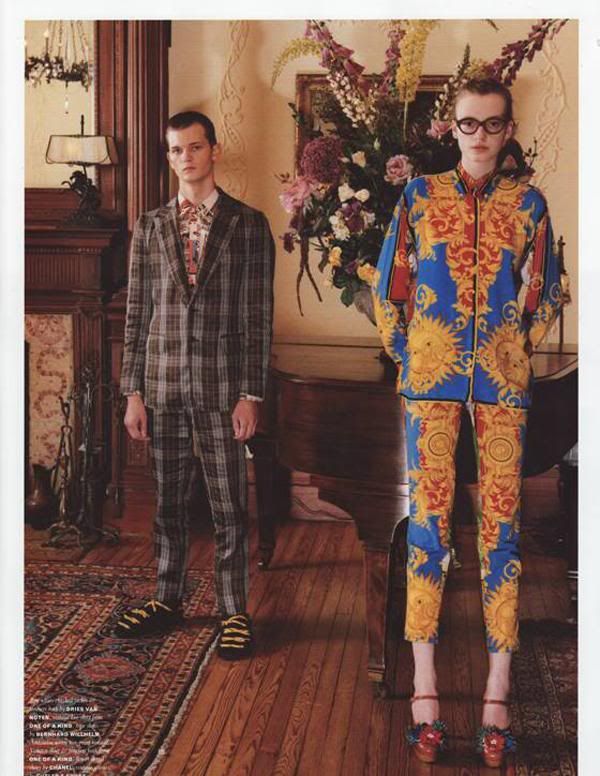 "Lindsey Wixson 42nd Street" from POP S/S 10. A white blouse with a crisp collar, large bouncy skirt, biker shorts, and those Miu Miu pumps. This is one of those perfect outfits you don't see very often.
"Spent!" from POP F/W 2010, an editorial that exemplifies her skill more than any other thing she's styled I think. She's giving unappealing articles an odd beauty through amalgamation. I mean the last thing I would pair a gold floral Burberry dress with is grey house slippers. But Vanessa Reid does, and by throwing a couple of coats and fitting accessories, everything compliments each other brilliantly. You begin to forget that she's wearing the same type of shoes your grandfather hasn't taken off since the Watergate scandal broke.
I aspire to look like this when I turn 20. I mean 60.
(20)