Today's outfit, then inspiration. Photographs I've hoarded mainly from Tumblr (major credit to
Cotonblanc
). Not in the mood to write today. On the bright side, pretty pictures are better than rants, no?
Everything is thrifted but the sheer top with lace trims which is from H&M, and the leather jacket which is from Forever 21.
Moving on....
Viktor and Rolf 1993 Hyeres.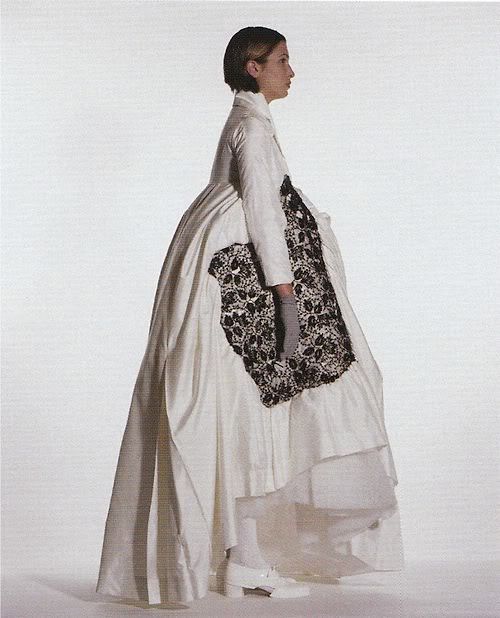 Mary Katrantzou Spring/Summer 2009. This dress reminds me so much of the Space Sequence from Kubrick's
2001: A Space Odyssey.
Photo via Style.com.
Balenciaga by Nicolas Ghesquiere Spring/Summer 2009. I have so much reverence for this dress, you have no idea.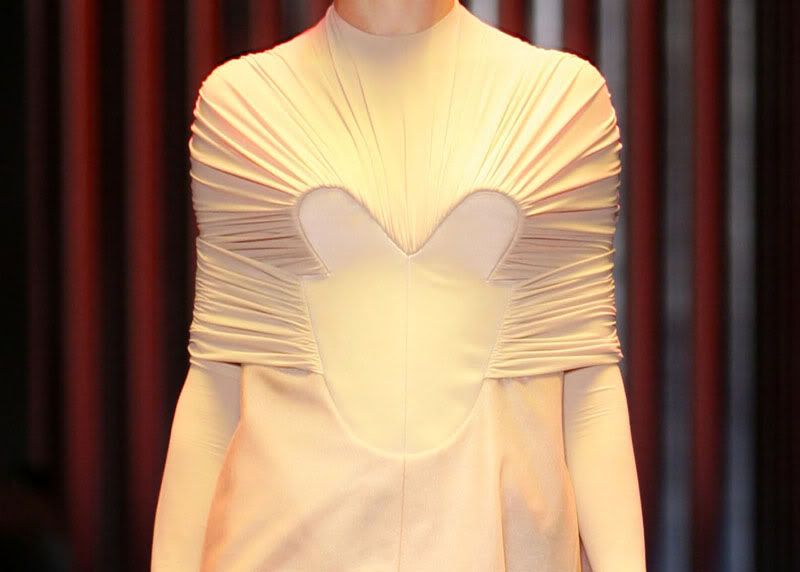 Rick Owens' wife, Michele Lamy, and her incredible ink stained fingers. Photo via Jak & Jil. 
Jil Sander Spring/Summer 2000. Photograph by Mario Sorrenti. Just realized the model and I basically have the same hair. Not the same dress though. :(
CdG Spring 2000 explosive cotton candy hair do. Photograph via Style.com.
Alexander McQueen's chess piece collection, Spring/Summer 2005.