So today I went grad dress shopping in Toronto. We decided to hit the vintage stores first, some of which I had previously shopped at before and others of which I was essentially a virgin to. I was a bit unlucky regarding dresses in 
Courage My Love
, a store in which I will probably rape with my debit card when I move here in September, but I found some shoes and earrings and conversed with the owner about epic, out-of-price-range rings from the outskirts of Turkey which he let me fondle/caress/molest (thank you, kind Sir, I hope I did not scar you too much). But I'm kind of straying from my point. With no dress in hand, we decided to venture a bit to the West side of the city to a store I had presumptuous doubts about but when I walked in and took a look around the room my knees slightly buckled. Slightly? I'm being modest.
The store I'm talking about is 
Cabaret
, a vintage clothing boutique of two floors containing 1930s/40s/50s vintage clothing that were 
fucking amazing
. The main floor is dedicated strictly to women's dresses. They were so stunning I (purposefully) forgot to check the price tags before trying them on. The man behind the counter thought he'd mention the second floor as my pupils started dilating and I thought I would remain sane but it was too late. I got downstairs and the knees buckled again. Can I even put this store into proper literary speak? Honestly I don't think so. All I can say is I now know what epic looks/smells/tastes like. Yes I said taste. DON'T JUDGE ME.
And apparently Bjork and Dita Von Teese shop here when they're in town. Just gets epicer and epicer, doesn't it? Literary speak can shove it, this store trumps my inability to convey adoration properly.
These are some of the pieces I saw/tried on and some that I was probably too late to witness single handedly their perfection. SHOVE IT LIT SPEAK, shove it uncomfortably far. Oh god that didn't make sense either, I'm just going to stop even trying.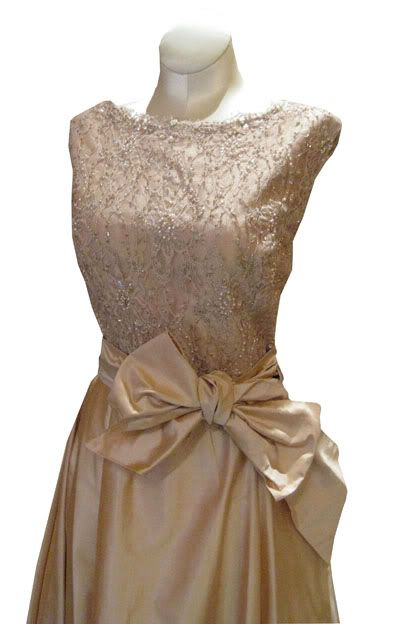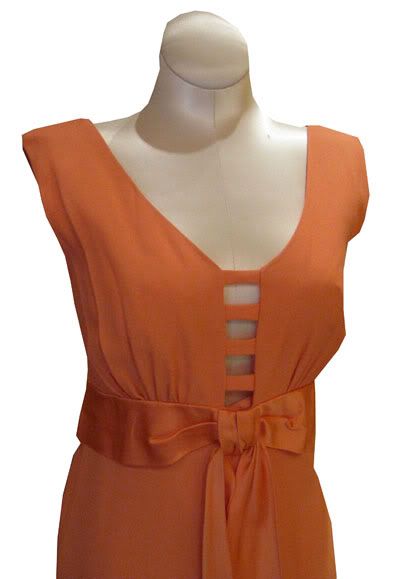 This dress reminds me of Christopher Kane SS09.
PS. Feedback on new layout? The girl is supposed to screaming at the Paper or Plastic title by the by. Screaming from too much epic or too little posts? You decide.
PPS. HEY LIT SPEAK? THIS IS WHAT I THINK OF YOU.
[Picture removed as a result of diminishing dignity]
I should remind myself to not post dignity diminishing pictures at one in the morning. It just diminishes dignities. It also makes lit speak laugh a revengeful cackle. Yeah, well you better watch out, litty. It's always better served cold. Cold as a polar bear's uterus.
Alright that's it, I'm going to bed. I've ended a post about vintage boutiques by arguing with my literary skills. So essentially, I'm arguing with myself.