Two points I will acknowledge in this seemingly quick post.
1) The Case of the Grinning Cat meets today's outfit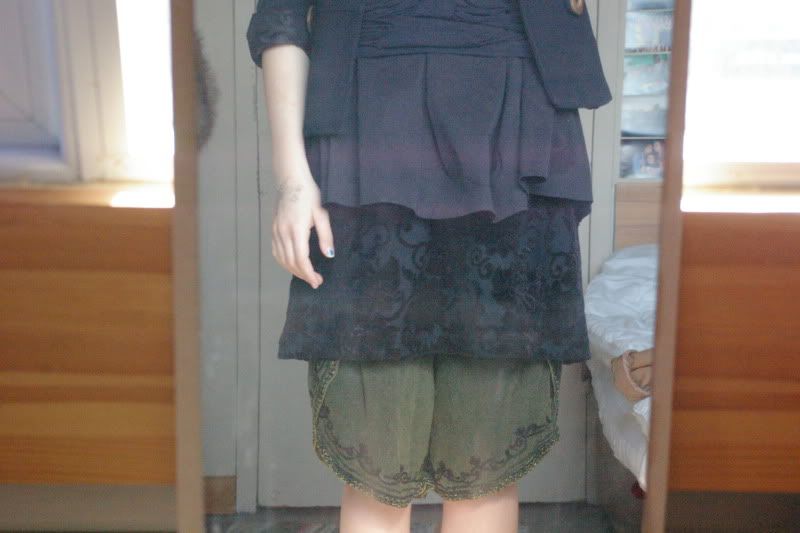 Everything is thrifted and vintage except for the rib shirt which is from
shopwithasianstereotypes
 and the socks which are mismatched (deliberately) from H&M.
and 2) I dye my hair blonde tomorrow!!! Well, that's the first part, then I'm going to go pink, blue or fire truck red (with a hint of pink)... my roomate goes to school at Aveda and said she could do the blonde for free, so I was in no shape to pass up the chance.
I'm bringing in this picture from Proenza S/S 2010 because it's just about the same shade I want. The last time I was a blonde I was thirteen and it was nowhere near this white. I'm ecstatic right now but I'll probably get a bit shaky during. I'll post pictures as soon as I cannn