Quick post before I go to work (THEN THRIFTING BAH I MISS U SALVATION ARMS) but I've screencapped a lot of Miu Miu so I'll review that either tonight or tomorrow.
This isn't a life-altering outfit but I forgot about this blue dress from forever ago (I got it winter of 200and
8
) and felt I should take pics of it and stuff. The lighting in my bedroom is oddly amazing even though clouds are literally pouring buckets of cold water down upon the earth. And breathing heavily to boot. So like it's a mini (aka legitimate) hurricane outside right now.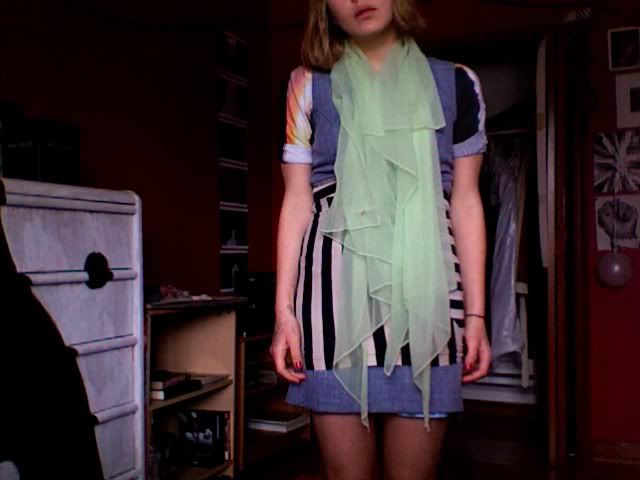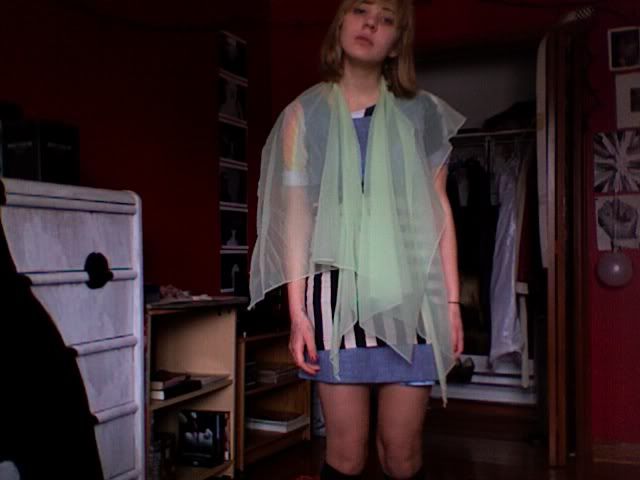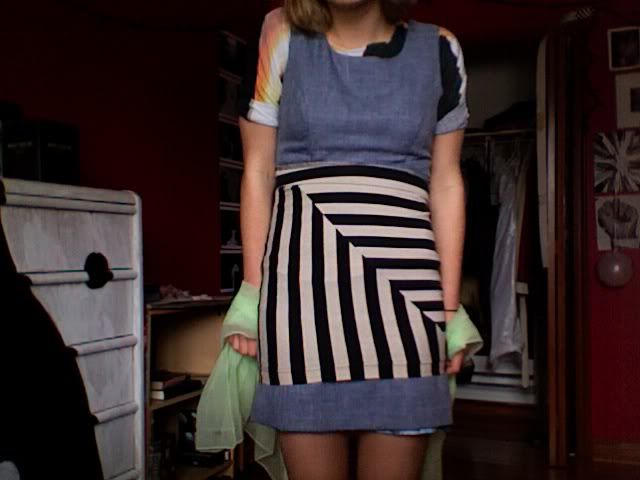 Jacket, blue fitted dress, green tulle fabric scarf, all vintage/thrifted. Everything else is from H&M.
Also: I'm blonde! I'm not as content with the shade (I wanted it to be much whiter than golden) so I decided I was going to go back next week to dye it more. As I contemplated this I realized that in the past I've been eager to colour my hair either pink or blue each time I've decided I was going to change hair colours. In addition to this notion, I set a date several weeks ago to dye it pink (or blue) but things came up with the individual who was supposed to do it for me (+ I have no money to go to hairdresser + I'm afraid I'll mess it up if I try to do it by myself) so in the end I thought "why not fuck the blonde and go neon like you promised yourself at the start"?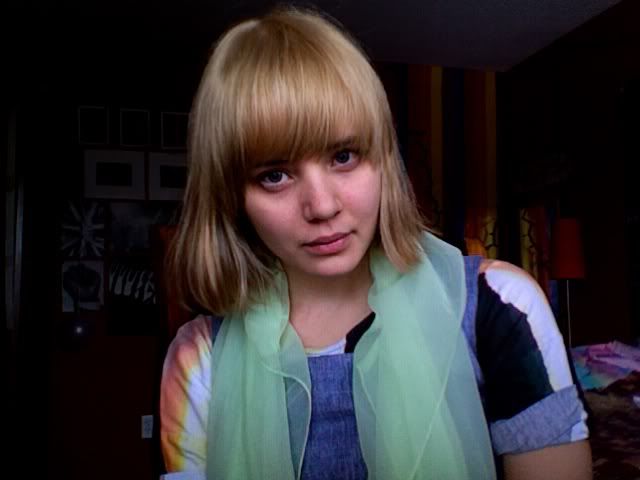 I'm tired of trying to comply with conventions (no I'm not in a REBEL FUCK SOCIETY! mentality but I just hate caring what people think), which eventually creates this fright in me to try things I've admired on others for ages. So fuck this, I'm going to do it. I'm bored with my hair already anyways.