I present to you a Twisted Version of an Old Wedding Custom.
1) Something old. I remember buying this fringe dress and almost seizing when I saw it on the hanger. This marks a revival of my past obsession with the 1920s.
2) Something new. A tattoo of Radiohead's modified Kid A bear on my right foot. Kind of a spontaneous choice to be quite frank, though it kind of makes sense personally.
3) Something borrowed. Not the cardigan, but the idea. Deconstructing clothes from Kawakubo. When I cut the fresh button holes all over the place I had the Comme Black and Rei for H&M collections in mind. Here I only put one button in an idiosyncratic position but trust me, there are more holes. (if you're thinking what I'm thinking, we both watch The Office way too often)
4) Something blue. Don't I look so ~contemplative and ~soppy? I think I'm just unhappy because I'm staring at my closet and I'm reminding myself how little space I have and/or how much more shit I need to buy. If you don't think small closets are figuratively blue, you are seriously disturbed.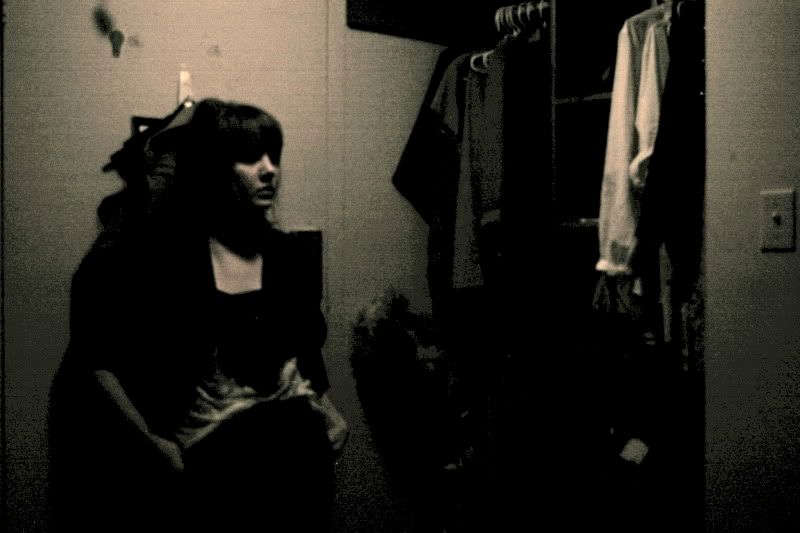 Ohai, looks like Nana aka G-money approves my use of wedding custom. Bitch says that ol' rhyme is from her day, when cash didn't rule everything around her. Something about cream getting the money? And her dollar dollar bills y'all. Who knows what old people ramble on about these days though, amirite?