Still no talk unfortunately (actually it's kind of fortunate for you), my weekend involves lots of coffee and graphite pencils.
Although I can say with a certain assurance that this is one of my favourite outfits I've worn in a while. Added a blue cardigan and my winter coat over top with my fur hat on my head for outdoors. Should've captured that too, but anywho. Tip tip cheerio, have a fabulous weekend.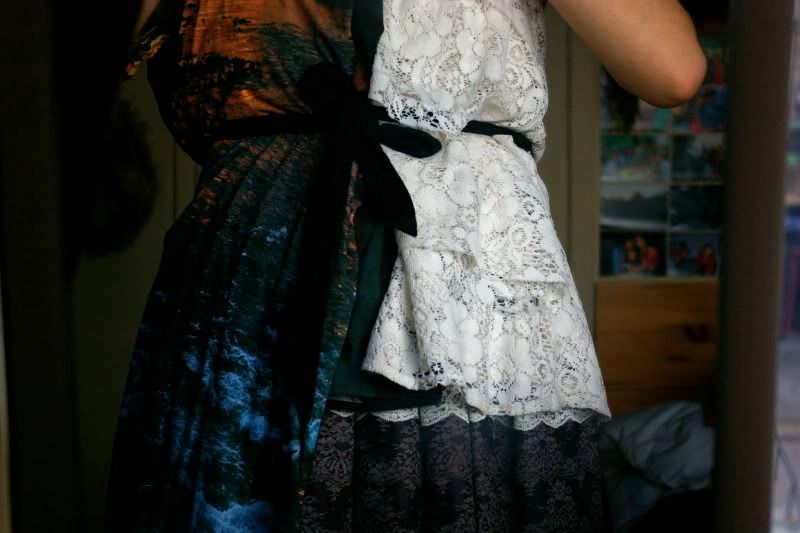 Ocean print dress via H&M. Lace white shirt via Urban Outfitters. Black lace skirt via Forever 21. Bow via random fabric from dress.