ANOTHER OUTFIT POST I CAN'T SPEAK NOW BECAUSE OF ASSIGNMENTS
BYE
BYE
BYE
BYE
(I have to say this though - IMPOPPINGMYNEWYORKCHERRYINTHREEWEEKSOMG)
Caps were extremely necessary.
Also, can you tell I've all been doing lately is layer?
That is all.
Also ignore morning face. It was 2pm early after all k?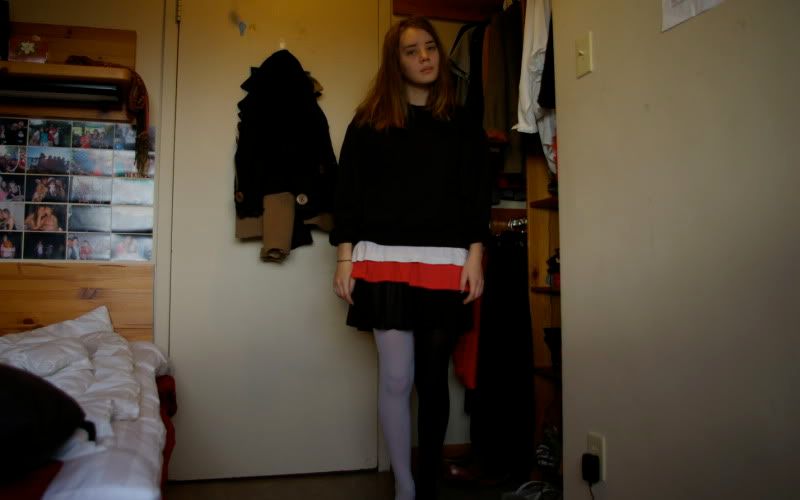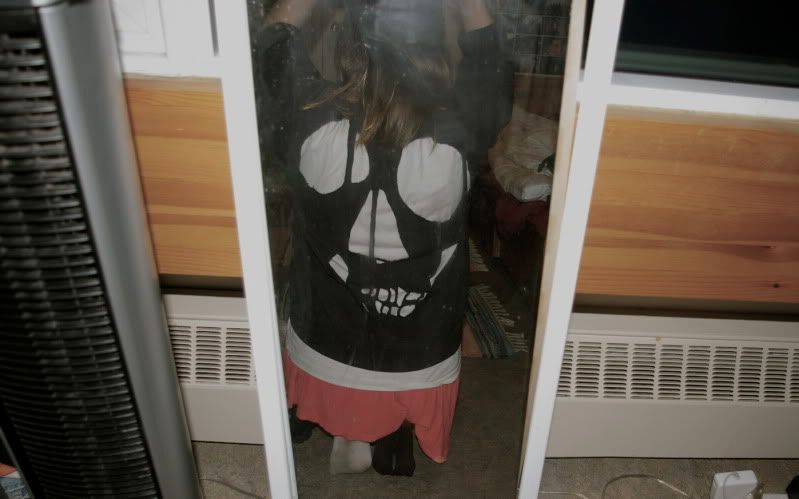 Skull sweater via
shopwithasianstereotypes
, white undershirt via
WASTE
, pink layer dress and black bottom layer skirt via H&M, two toned tights via a random eBay store (search is your friend).