Just really quickly what I wore last night, plus black lipstick I was just trying out from a halloween costume makeup kit I bought for a school project. I think I was going for a Courtney Love/Lydia Deetz integration with a bit of a Miu Miu twist (the bejeweled collar combo). It's a bit too simplistic considering what I normally tend to wear, but regardless I like it a lot.
I have some pictures of my room I took several weeks ago that I'm going to post soon, as well as my idea regarding a zine still in it's rudimentary stages of brainstorming. It's going to be about Dreamers - I don't mean all about the subconscious, I mean about people who approach art and language with a mentality that contradicts reality; they remove themselves from it to create something illusory and pensive that material reality constantly seems to lack. They thrive off the notion of a utopian world yet simultaneously acknowledge that this world we inhabit will always be tainted with imperfections. What immediately comes to mind that falls under this category is everything about Speed Levitch,
Alison Scarpulla's photography
, Richard Linklater films such as
Before Sunset
and
Waking Life
, and Tim Walker's editorials.
I will discuss this more in depth next post when I have my ideas regarding 'Dreamers' have become less hazy.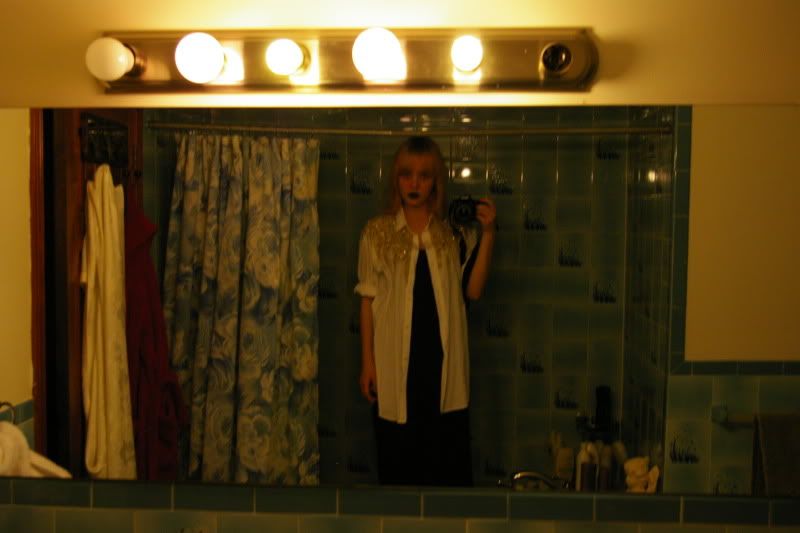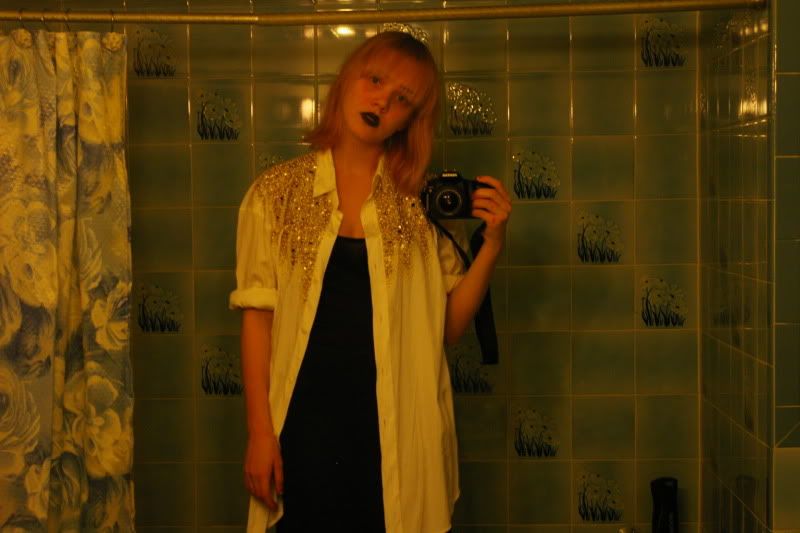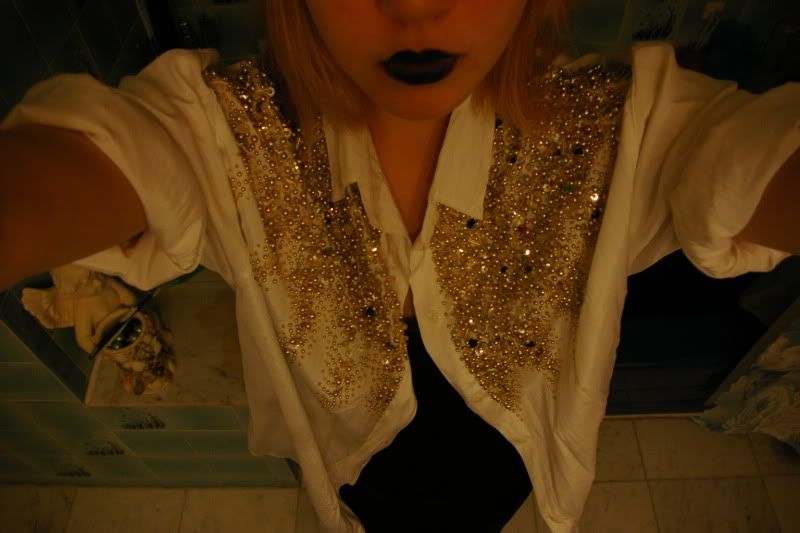 Sequin collared shirt is vintage. Dress from Forever 21.